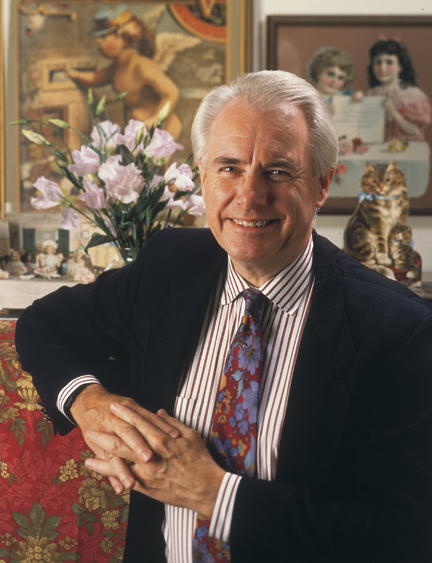 John Grossman peacefully passed away on August 20, 2016. This great man with extraordinary creative talent who was also especially kind, loving and generous, was born in Des Moines, Iowa in 1932. He taught himself to draw by copying Buck Rogers comics and science fiction pulp magazine illustrations. A commercial art major in high school, John received a scholarship to the Minneapolis School of Art in 1950. After service in the Army from 1952 to 1954, he became a commercial artist in San Francisco. A trip to Europe ensued from 1956 to 1958, most of it spent in Paris where John attended the Cours de la Civilization Francaise at the Sorbonne.

Returning to California and the graphic arts field, John taught lettering and design at the San Francisco Art Institute from 1960 to 1966. His work received awards from the Art Director's and Artist's Club of San Francisco and the Art Director's Club of Los Angeles, and appeared in the International Poster Annual 1967-1970.

In 1966, John began to paint in oils. His realistic still lifes and California landscapes comprised one-man shows in San Francisco in 1968, 1969 and 1972. The Haggin Museum in Stockton, CA organized major exhibits of John's work in 1972 and 1978. All of his works are now in public and private collections.

John was appointed to the California Arts Commission by Governor Ronald Reagan in 1967, serving as Vice-Chairman and then as Chairman from 1969 to 1972. His painting "California Golden Hills" was presented by Governor Reagan to the Emperor and Empress of Japan in 1971 during Reagan's trip to the Orient as President Nixon's special emissary. In 1972, Governor Reagan also presented "Late Afternoon in the California Hills" to President Luis Escheverria during a ceremony at the Presidential Palace in Mexico City.

In l974 on a visit to Port Costa, CA, a small community north of San Francisco, John came across "Oliver's Oddities". This fascinating antique shop was crammed with memorabilia of all kinds. Shop owner Wilma Oliver had antique printed ephemera of an amount and quality John had never seen before. He bought several items --- postcards, labels, trade cards, Valentines --- then came back in a few weeks and bought some more. Thirty-two years later, those first few artifacts have grown to more than 250,000 and the collecting continues!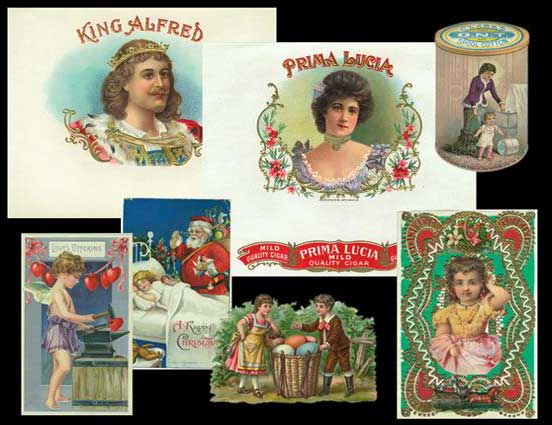 In 1985, John and Carolyn Grossman founded The Gifted Line, a giftware and licensing company well known for quality products designed from images in his collection. They operated The Gifted Line until 1998.

John is the co-author of A Victorian Scrapbook, Joy to the World, A Victorian Christmas, Forget-Me-Nots, Parlor Cats, Nonsense and Common Sense, and We Wish You A Merry Christmas, published by Workman Publishing, all of which featured extensive imagery from The Collection. Three antique mechanical children's books in The Collection were reproduced by Philomel Books: Christmas Surprises, Hide-and-Seek and Playtime Delights.

John art directed and co-designed with Laura Alders six 1995 Christmas stamps and two 1999 Victorian Love stamps with Holly Sudduth for the United States Postal Service. The Love stamps were the first US stamps to be die cut to the shape of the image, an innovation that was his concept.

Articles on John Grossman, his collection, and products designed by him or under his direction have appeared in Cigar Aficionado, Collector's Showcase, Gift & Stationery Business, Holiday Crafts, USA Today, Victoria, and a variety of other magazines and newspapers.

A member of The Ephemera Society of America since 1981, and currently a member of the Board, John was the recipient of the 1990 Maurice Rickards Award presented by the Society for his promotion of the public awareness of ephemera. His research paper, "Chromolithography and the Cigar Label," was presented at the Society's fifth symposium in Colonial Williamsburg, Virginia, in 1995. It was published in The Ephemera Journal, Volume 9, 2001. His presentation "Labeling America'" on the George Schlegel Lithographic Company, was given at the Ephemera 25 Conference, 2005.

John gave The Maurice Rickards Memorial Lecture before The Ephemera Society, London, UK, in June 2000, speaking on the content and significance of his collection. He had been a member of that society since 1980.

John leaves his wife, Carolyn (nee' Bussell) of over 30 years and a son, Jason Grossman of Rohnert Park, CA, Carolyn's two sons, Christopher Bussell, of Greenbrae, CA and Roger Bussell of Los Angeles, CA. and four loving cats along with many immediate and extended family members living in Iowa and Colorado.
©2016 All Rights Reserved.